Description Remote Package Workroom FAQ
AYD LED OPEN SIGNS are made of durable acrylic, not like cheaper quality led signs that are made with cardboard backing.
Our handmade LED OPEN SIGNS use high efficiency diodes that can be seen up to a distance of 150ft, will reduce energy consumption (up to 80%) when compared to neon and are rated to last 50,000 hours; enough to last 10 years.
Our environmentally friendly signs are not made with toxic gases like mercury or argon.
We pride ourselves at being able to offer premium quality signs for an affordable cost.
You can choose between 3 different illumination modes (static, wave chasing and border chasing)
A 12V DC power supply and chain to hang the LED sign will be included in the box.
Specifications :
W x H x D...............: 6" x 12" x 1"
Material...................: Front – Acrylic Panel, Back – ABS Plastic
Placement Style…...: Hanging
Orientation..............: Landscape
Light Type...............: Super bright LED
Features..................: Illuminated, Animation
Warranty Information :
All of our LED signs have 1 year warranty (exceptions for physical and water damage)
For any questions please feel free and Call Us 86+15919925528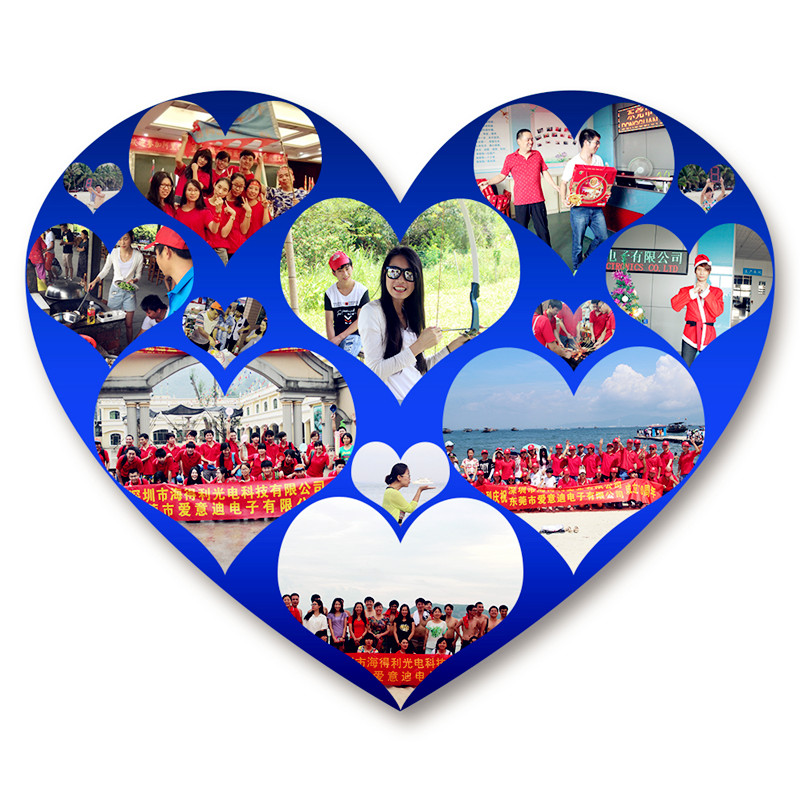 The open sign has 2 light modes include light chase and static; High visuality red.
LED open signs allow your customers see your information from some blocks away; High brightness
Acrylic front, ABS back, metal chain and hooks, double ears
Safty DC12V operation voltage; On/off switch with function on and off the neon sign as well convertible light modes
Measures 12 inches length and 6 inches height; Length 40 inches metal chain included
Introducing Leadleds animated motion led open sign board on Amazon, by Leadleds
The led open sign on for 24/7, working hard for you.
Need sales booster, must have this led open sign!
[Cool Features]:
--> Lager size: 12 X 6 inches (30x15cm), excellent visibility even in daylight, 6 watt power consumption, Low energy cost
--> 2 kind lighted models, by on/off switch to choose the light modes
--> Genuine good quality, up to 100,000 hours(10 years+++) operation time
--> Apply to AC 100 ~ 240V, operation voltage DC12V, safe to touch and operation
--> Made by ABS and good quality acrylic, high quality super bright leds
--> The enough length metal chain with hook included.
What's in Box:
1x LED Open Sign
1x AC Adapter(AC 100 - 240V)
1x Hanging Chain with hooks.
We promise:
-30-Day Money Back Guarantee
-12 Months Warranty
-Lifetime Technical Support
Any questions about led open signs please feel free to contact us.Your message will be replied within 24 hours!!
Hidly LED Chinese Food Signs :
Rectangular Size:19"LX9.5"WX1"D.
Package:61X27X7CM.
Packing Size(5pcs):63X39x37CM.
Volume Weight:14KGS.
Wight(5pcs):7KG.
A 20'container can hold 1770 pcs.

Oval Size:19"LX9.5"WX1"D.
Package:55X4X25CM.
Packing Size(5pcs):57X27x23CM.
Volume Weight:7KGS.
Wight(5pcs):6KG.
A 20 'container can hold 3200pcs.

Rectangular Size:24"LX12"WX1"D.
Package:73X33X6.5CM.
Packing Size(5pcs):75X35x35CM.
Volume Weight:18.5KGS.
Wight(5pcs):9KG.
A 20'container can hold 1200 pcs.

Rectangular Size:32"LX13"WX1"D.
Package:93X6.5X36CM.
Packing Size(5pcs):95X38x35CM.
Volume Weight:25KGS.
Wight(5pcs):14KG.
A 20'container can hold 950pcs.

Rectangular Size:16"LX16"WX1"D.
Package:43X54X7.0CM.
Packing Size(5pcs):56X46x39CM.
Volume Weight:20KGS.
Wight(5pcs):10KG.
A 20' container can hold about 1100pcs.

0valSize:27"LX15"WX1"D.
Package:72X41X7.0CM.
Packing Size(5pcs):74X47X39CM.
Volume Weight:27KGS.
Wight(5pcs):12KG.
A 20'container can hold about 900pcs.

Rectangular Size:30"LX17"WX1"D.
Package:83X57X7.0CM.
Packing Size(5pcs)86X59X39CM.
Volume Weight:40KGS.
Wight(5pcs):19KG.
A 20'container can hold about 600pcs.
AYD LED OPEN SIGNS,is a pioneer in LED Signs field and LED OPEN SIGNS field. We are specialized in designing, researching, manufacturing and selling all kinds of LED signs and LED OPEN SIGNS. We are an LED company you can count on because of good quality and competitive pricing, OEM & ODM orders are welcome.

FREQUENTLY ASKED QUESTION

1.What are the lead times for LED OPEN signs?
Upon payment, we will eventually process your order. However a lead time of 16 days is required. Because haste makes waste, we give our team enough time to bring about personalized digital display for you.
2.What do the displays come with?
Our open signs come with everything you need to operate such as a controller, adapter.
3.What is the warranty policy should the displays arrive damaged?
We are pleased to offer our convenient warranty policy.
4.What color do these displays for gas station come in?
The signs are usually available in colors of Red, Green, Yellow and White.
5.What sizes do these signs come in?
The size of the sign is determined by the letter's height. The standard size:24*48cm,30*60cm,38*68cm,33*81cm,40*40cm,40*60cm.
6.How long do the signs last?
Our signs can last an average of 6 years.
7.Can you keep them on all day & night? And if so, will it affect the longevity?
Yes, you can keep them on 24/7 without affecting the longevity.
8.Can I get a different combination of displays than what appears on the website?
Yes, please fill out our custom request form for a custom quote if you need different sizes or combinations of colors.
9.How do you pack the signs?
We pack with utmost care to prevent breakage during shipping. Please refer to how we pack for more details.
12.Can you provide the solution of accessory?
Yes,we can.We are professional in LED OPEN SIGNS.
13.Can you provide finished product solution for exhibition or bid?
Yes,we can,please refer the website,but the the lead time is longer.
14.Can you provide the signs as the size of customing?
Yes,we can. If you want custom led chinese food sign, please contact us.